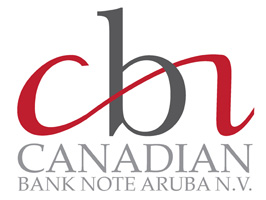 CBN was engaged by the Aruba Lottery in 1999 to provide its technological support, expertise and know-how in modernizing the national lottery. Ever since, CBN has been a strong ally in developing the lottery.
In 2011, Canadian Bank Note Aruba ("CBNA") a subsidiary of Canadian Bank Note Company ("CBN") was asked to assume the management of the Aruba Lottery in exchange for a fair management & technology fee.
CBN is a lottery operator that currently operates lotteries in 12 different countries, but is also in the business of printing bank notes and security documents among other things. As of 2012, lottery related matters such as draws, lottery employees, marketing and collaborating with resellers became the responsibility of CBNA.
CBN and CBNA's management expertise, their use of modern technological support and their integrity principled way of doing business are a benefit to our national lottery. With the support of CBNA's entirely local staff, the lottery underwent significant changes since 2012.
Not only did the average annual lottery revenue increase with approximately 10 million florins per year, but the net contributions to sports also increased substantially.